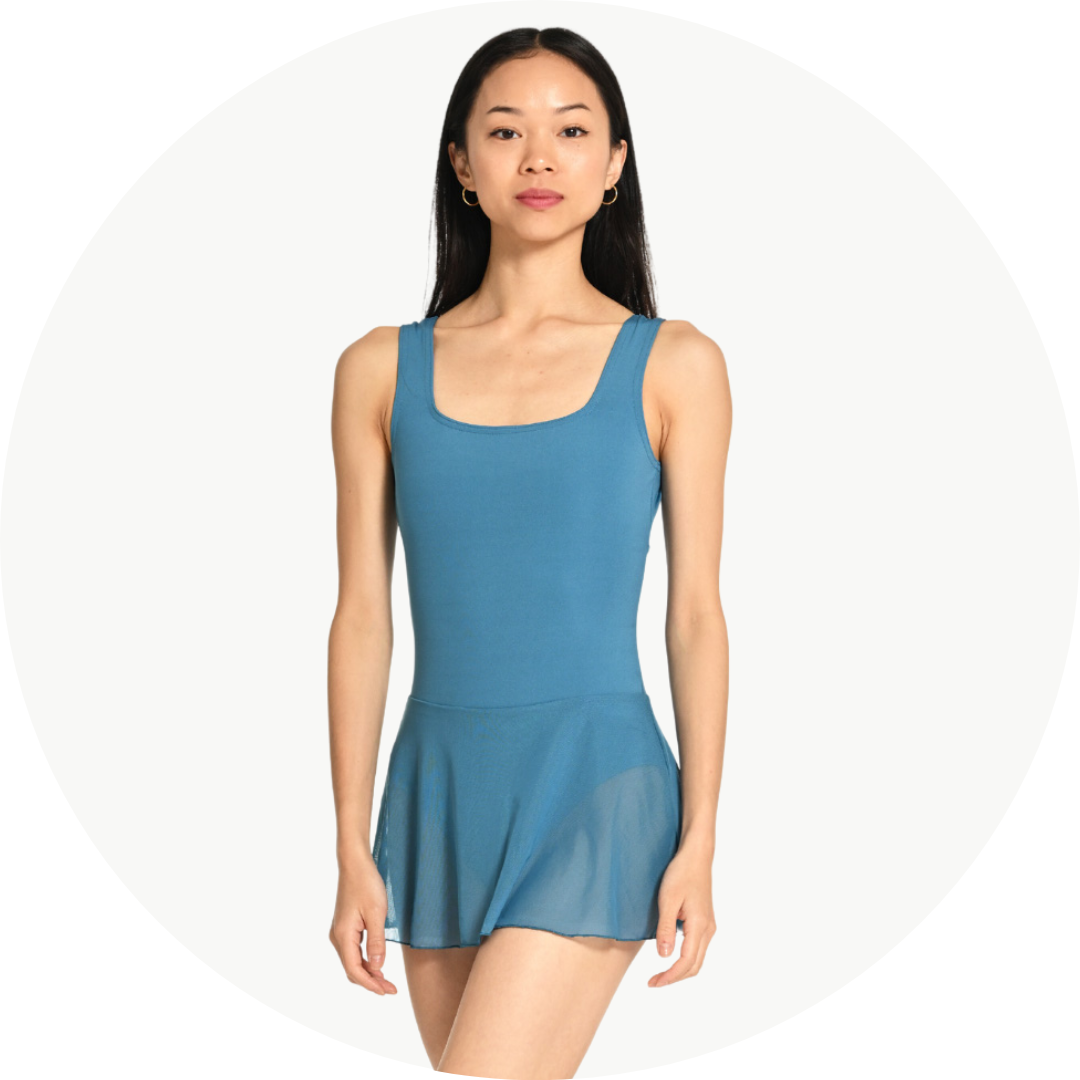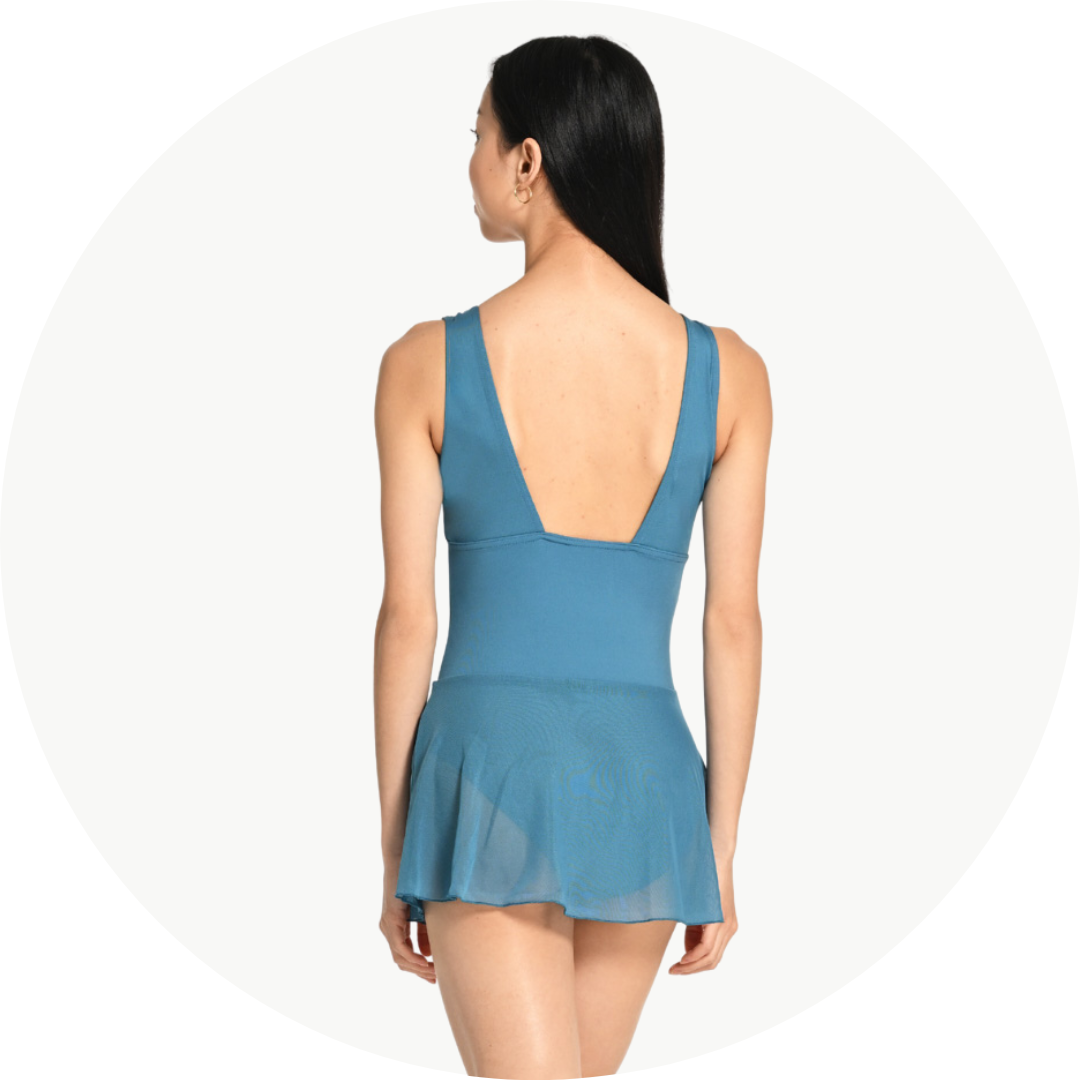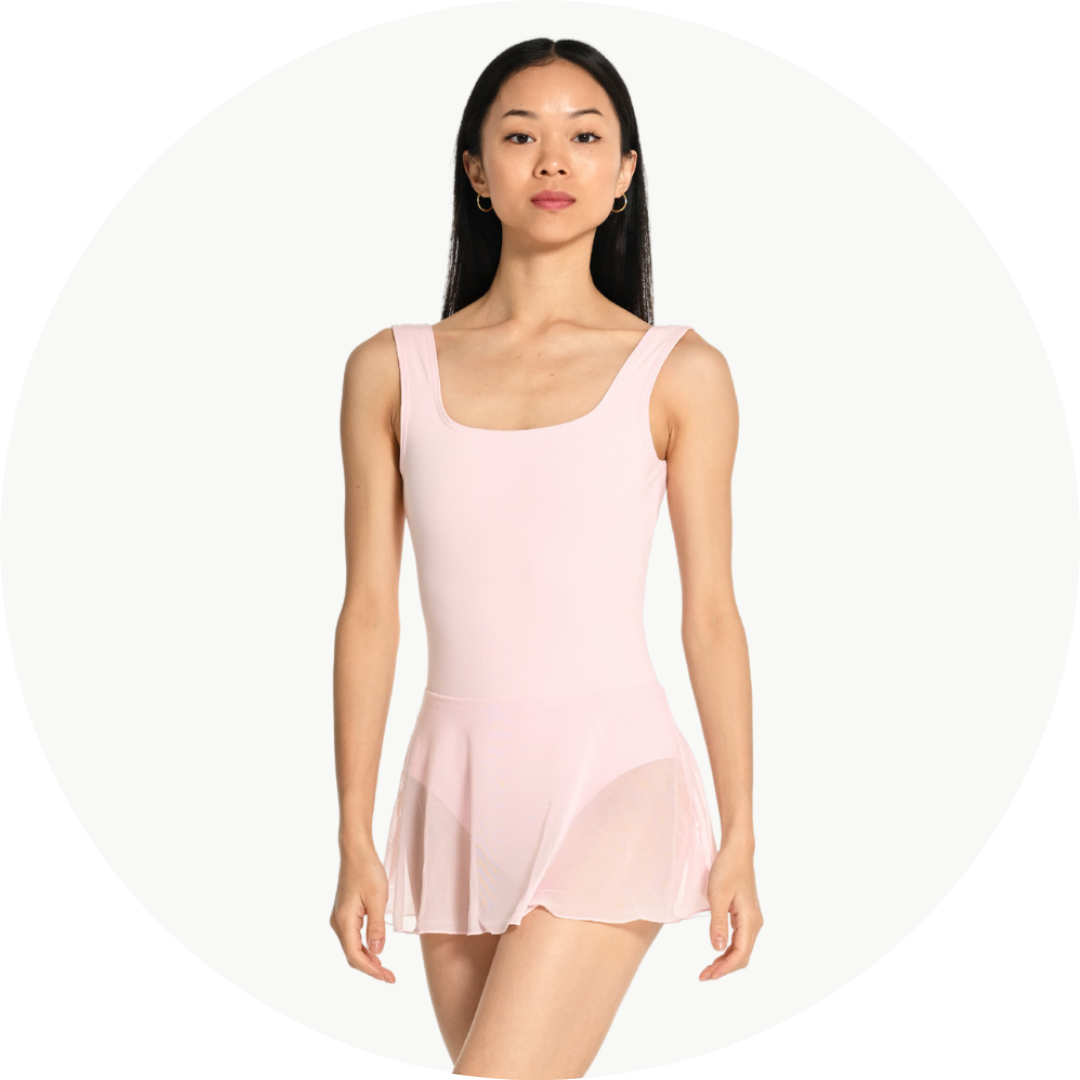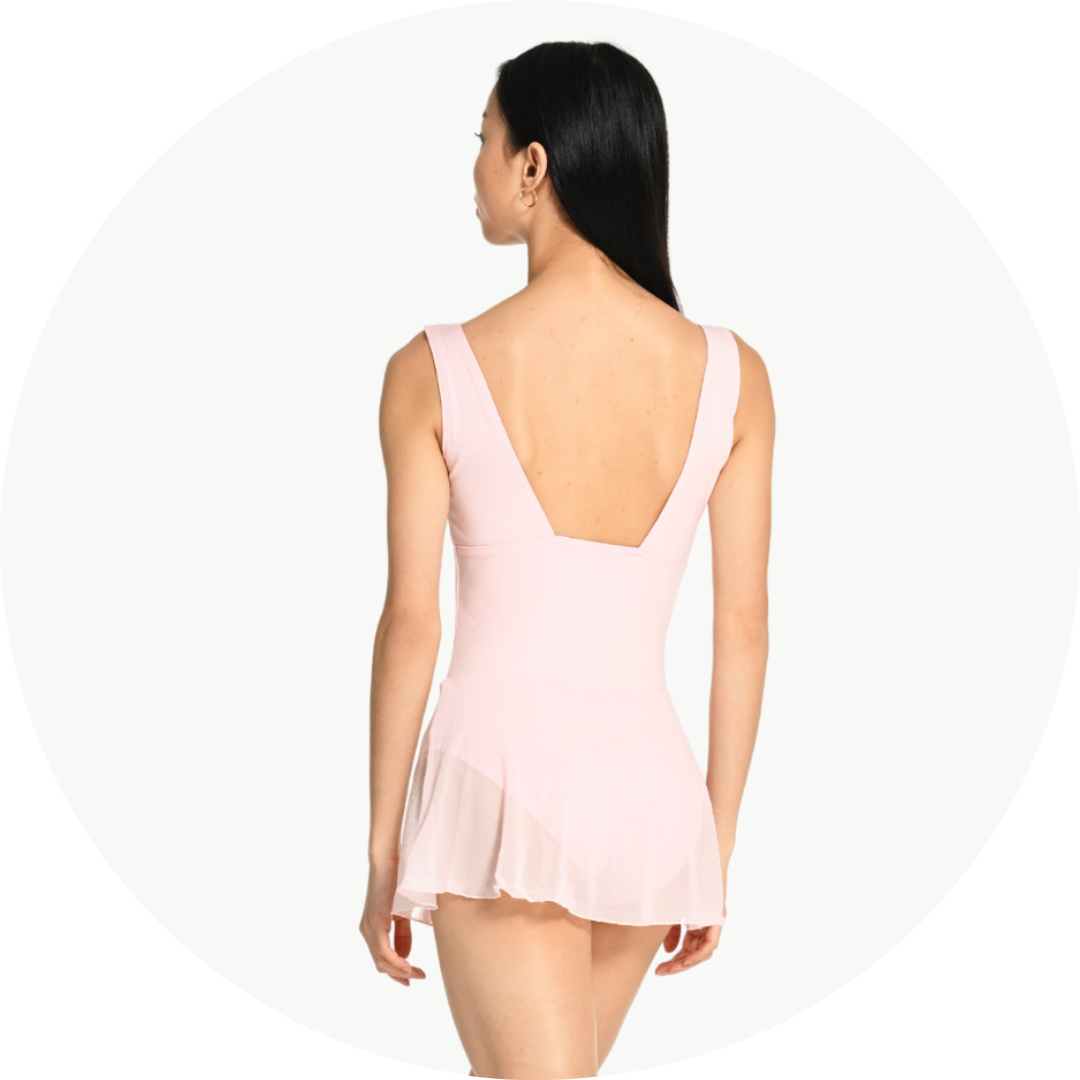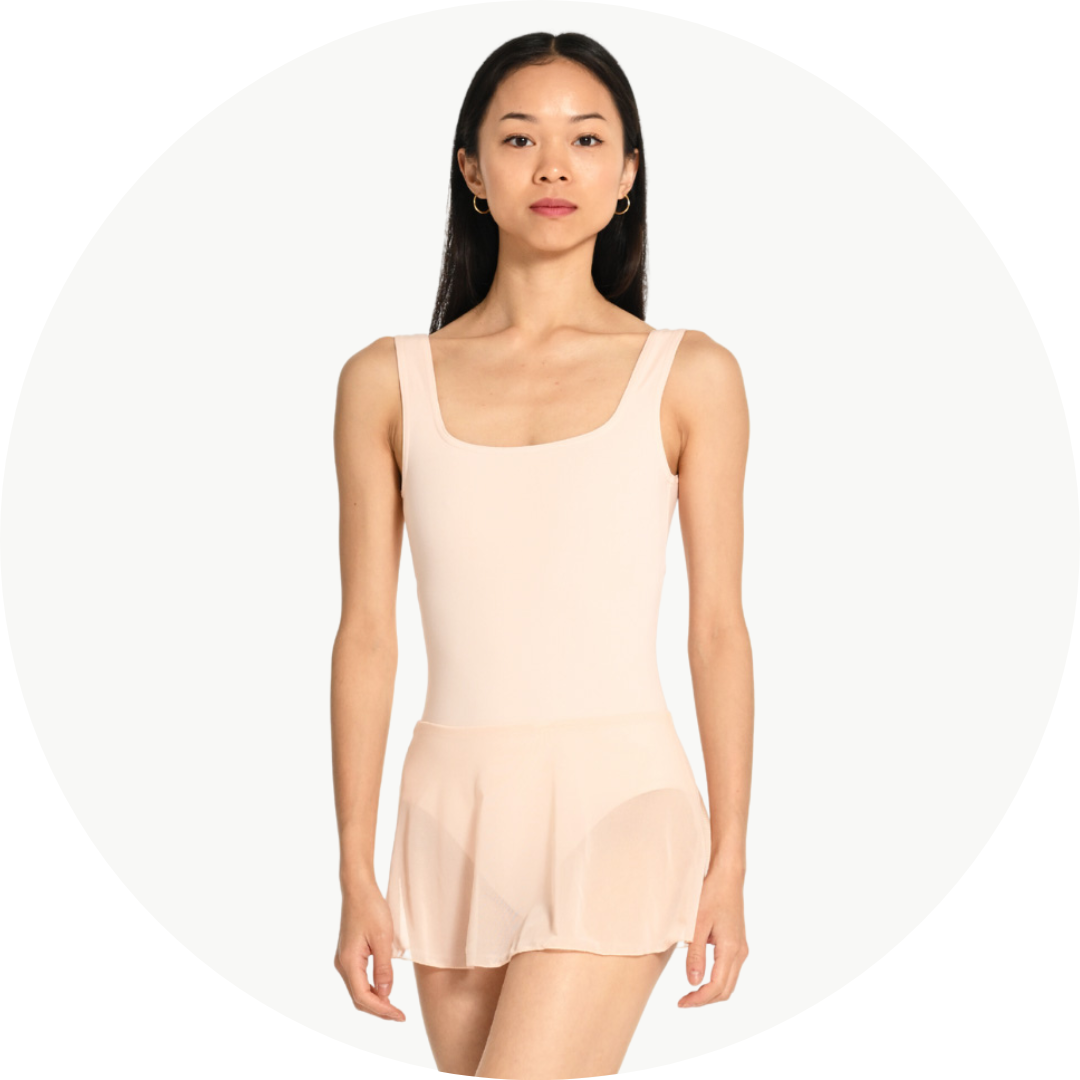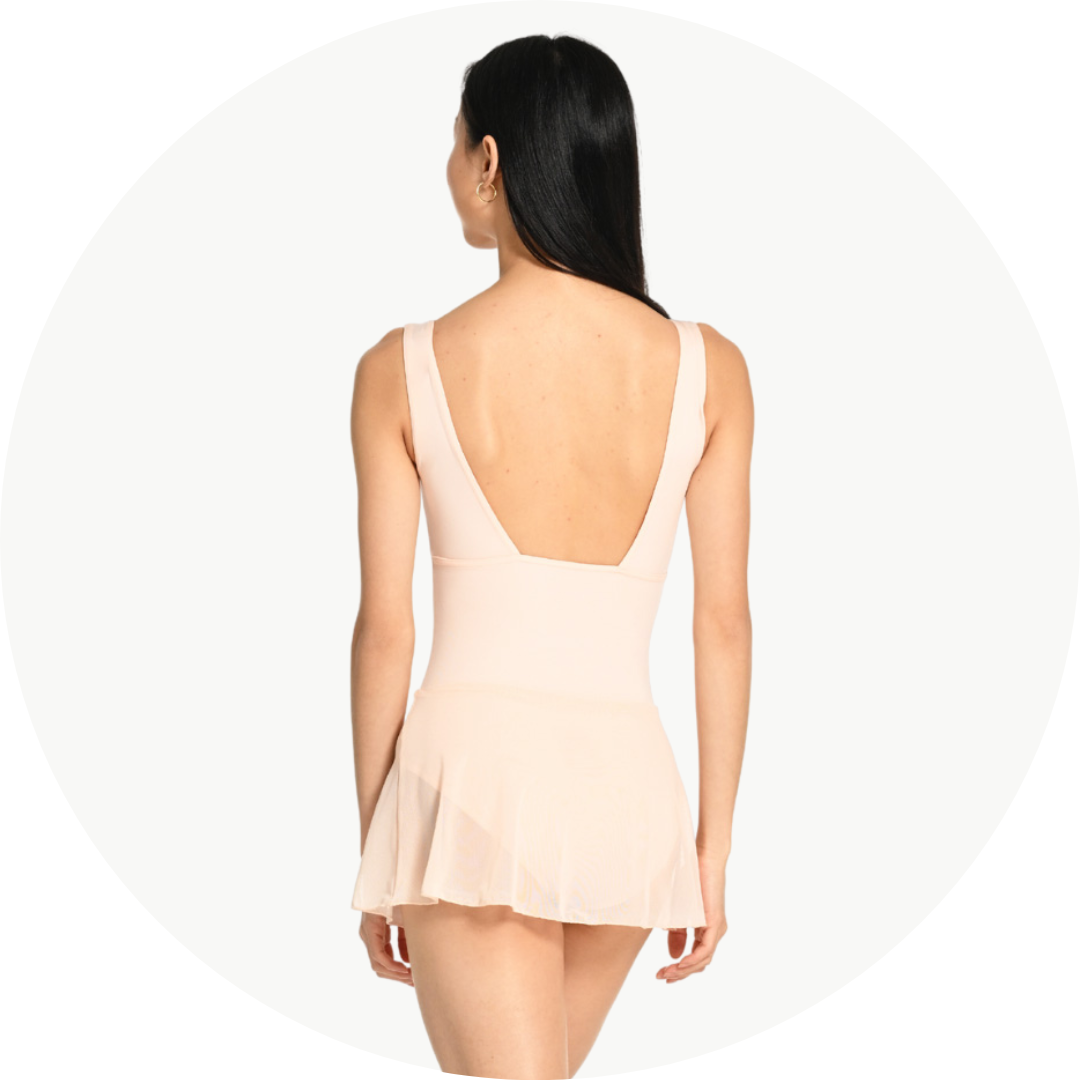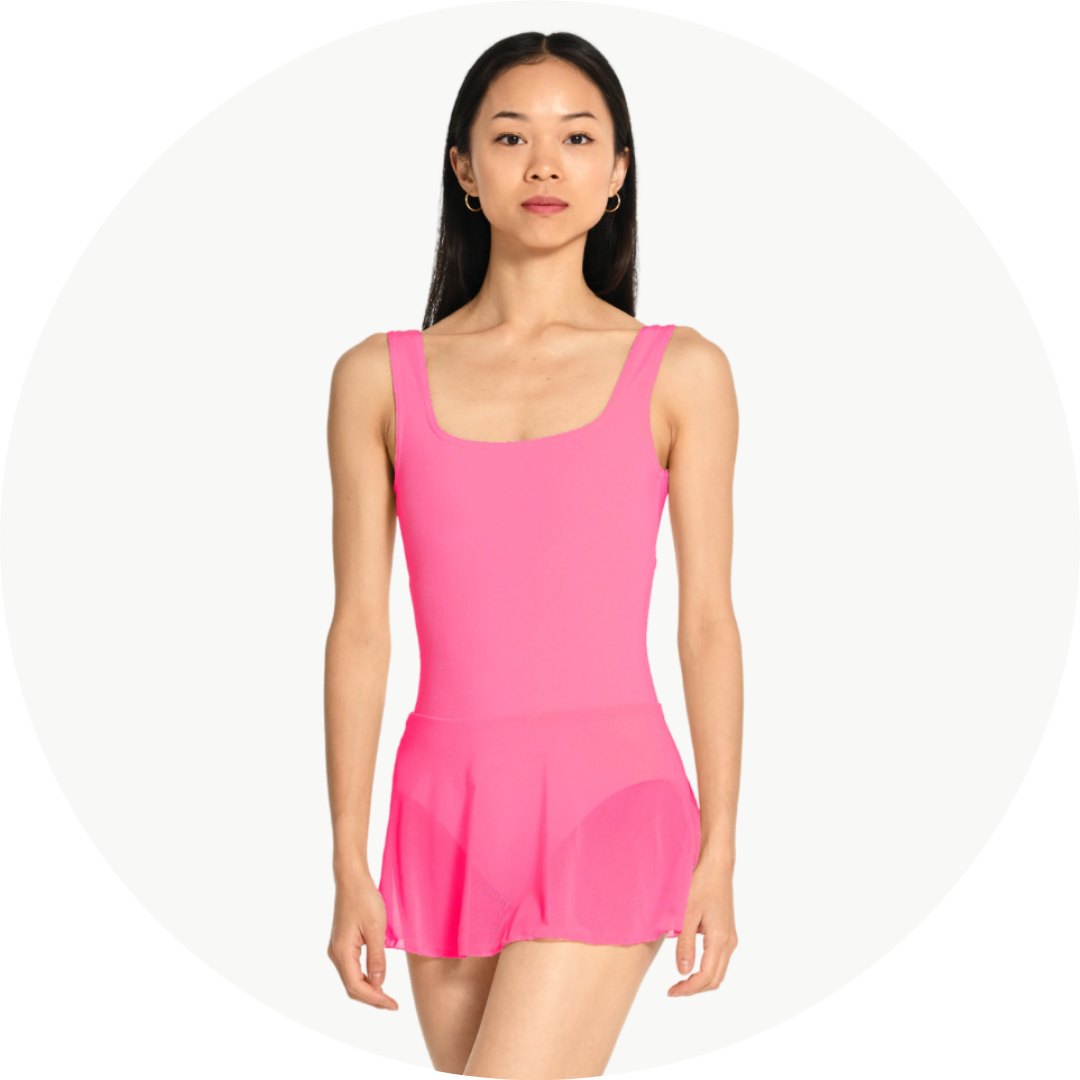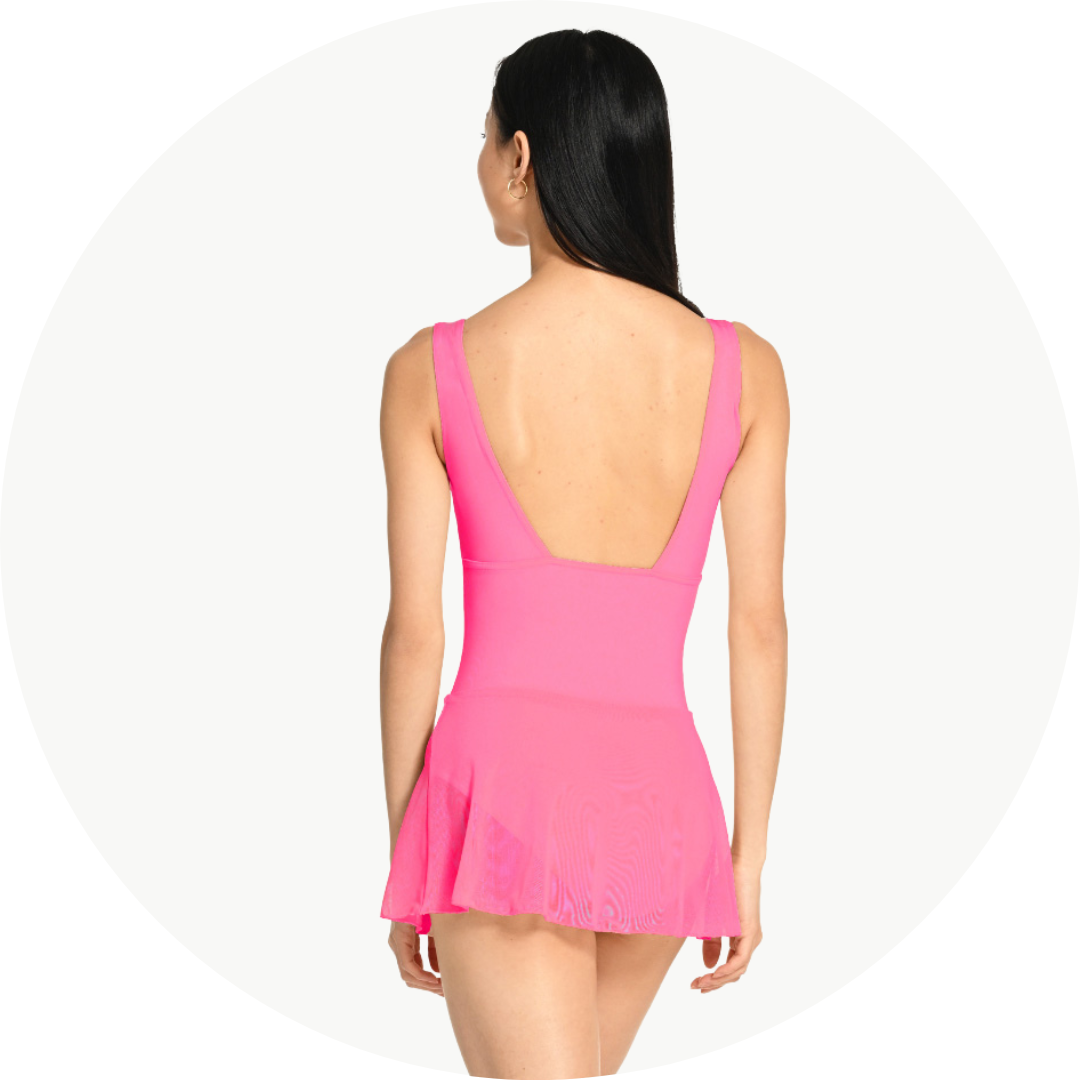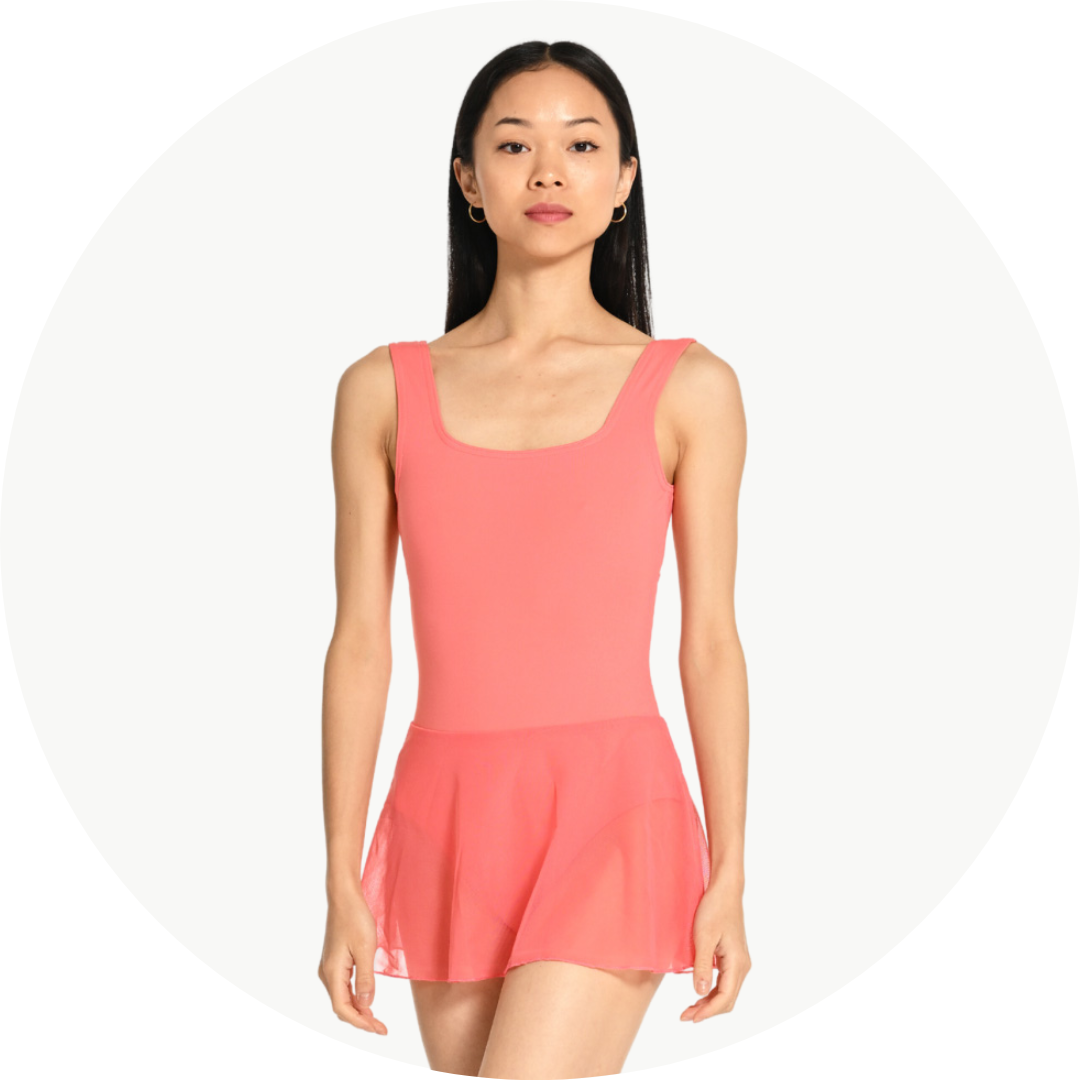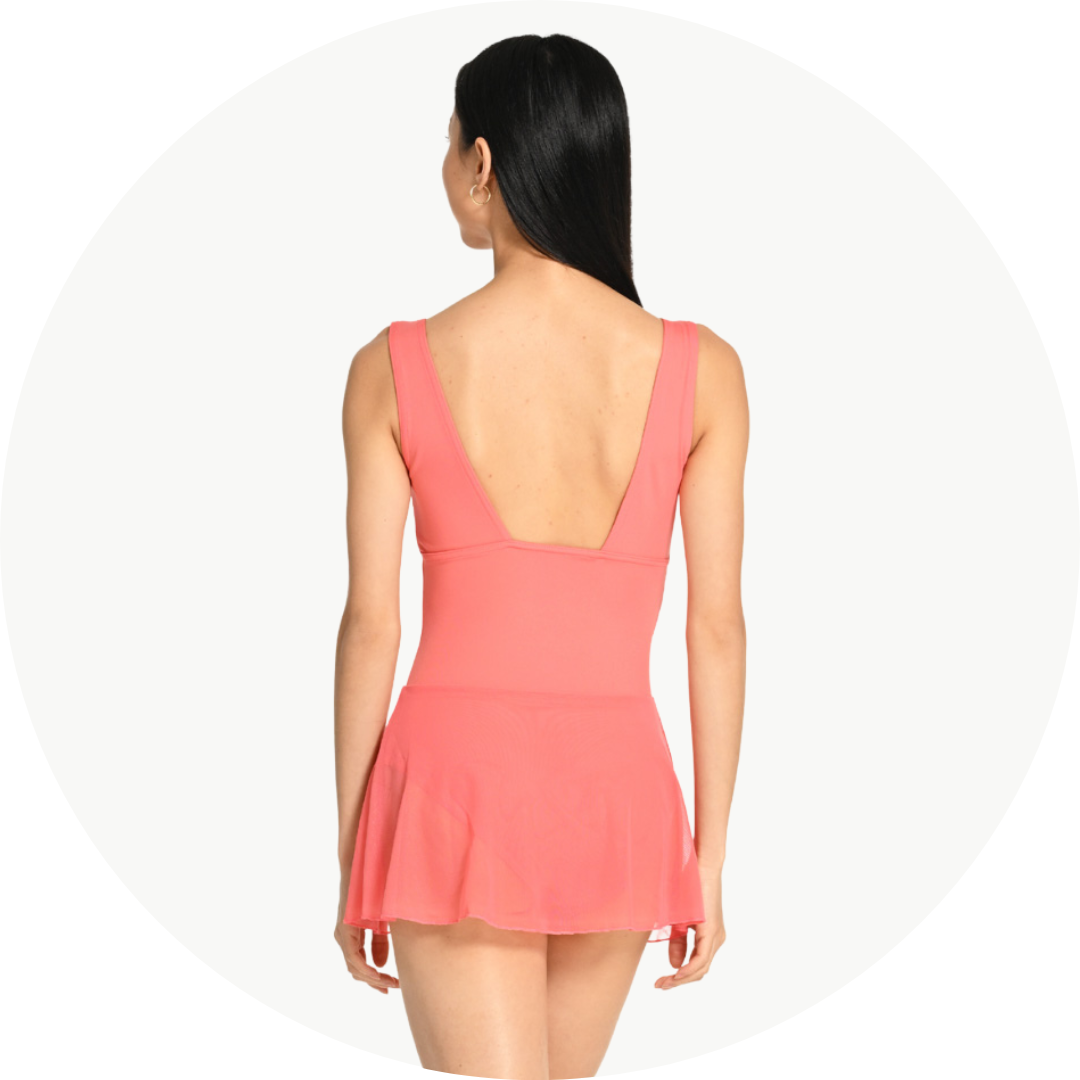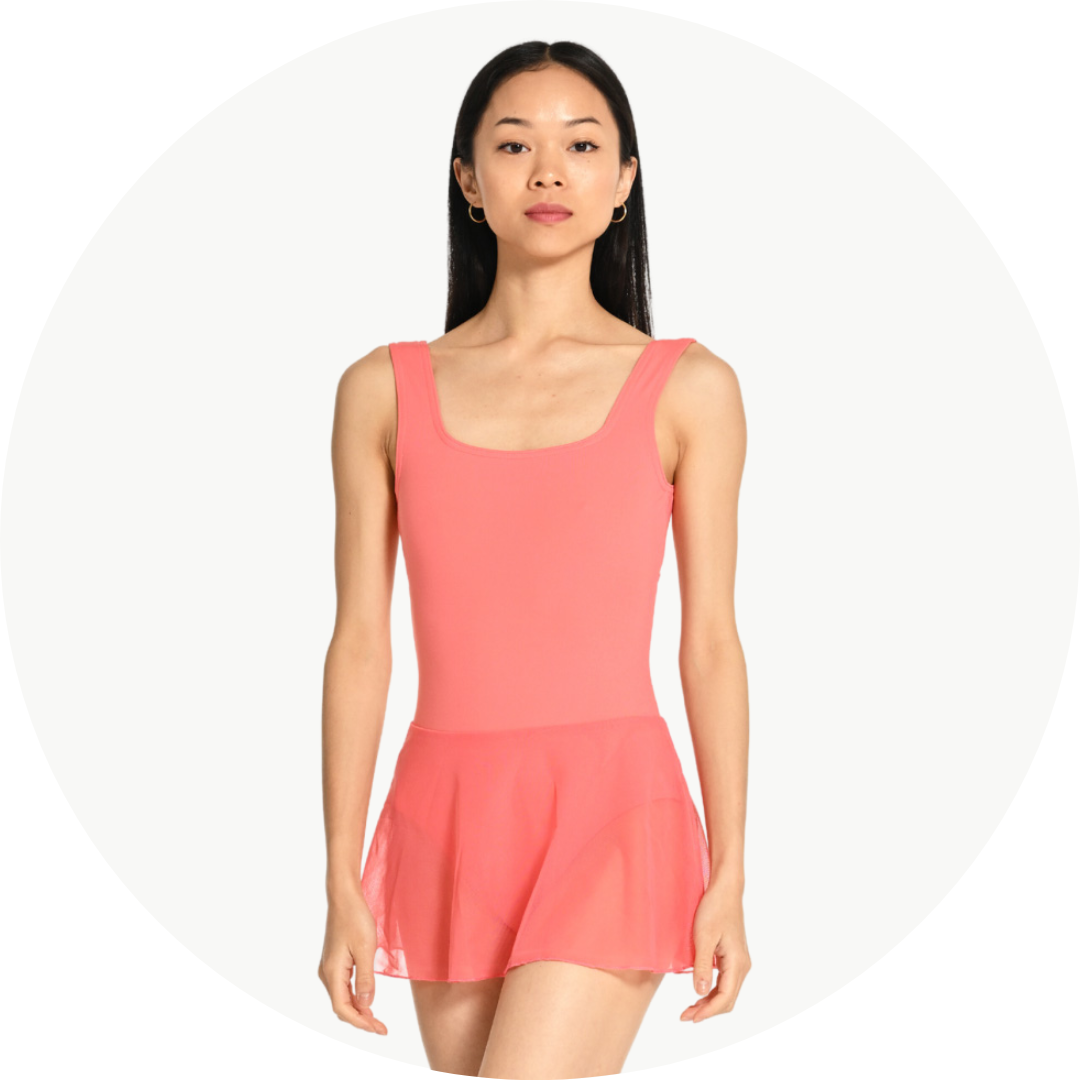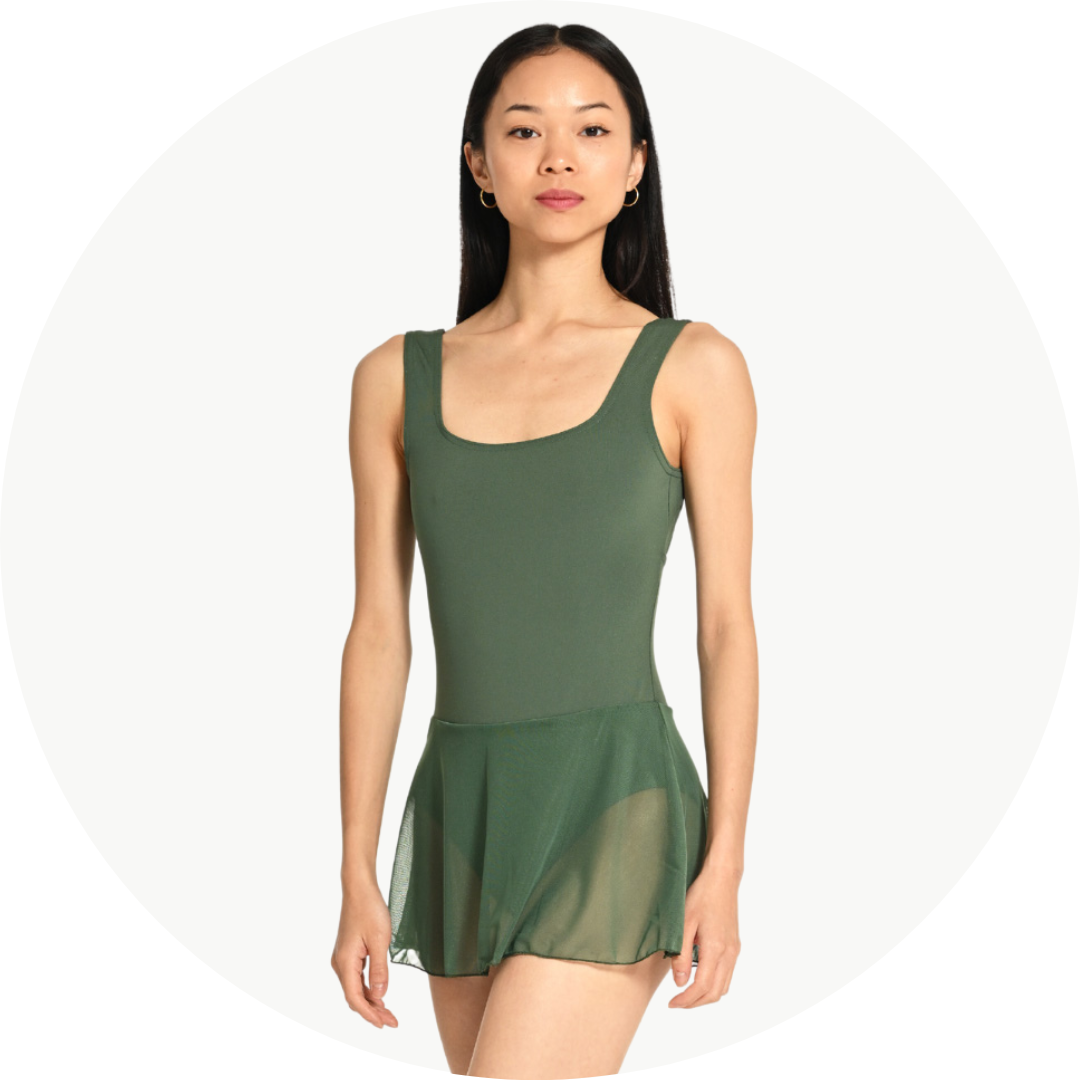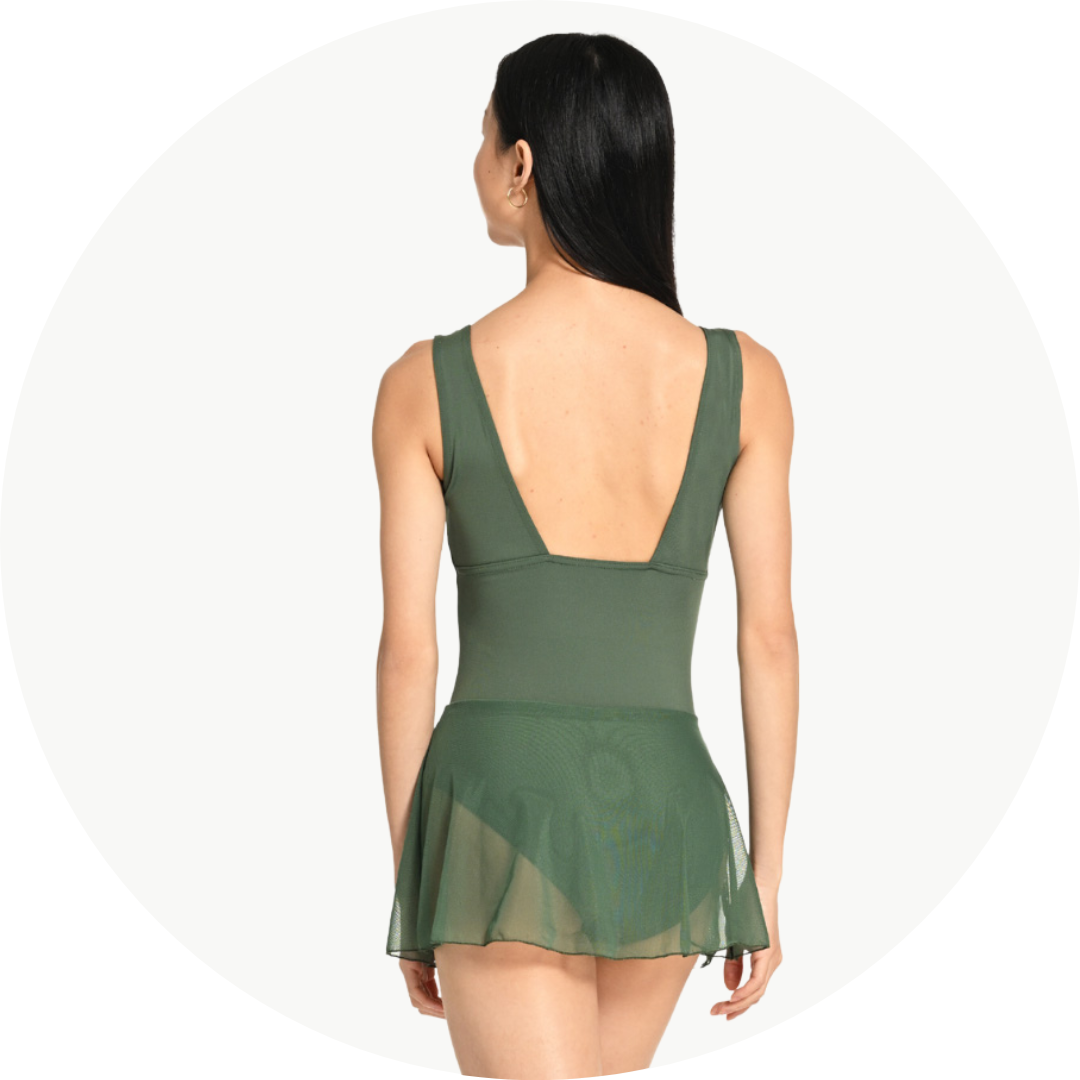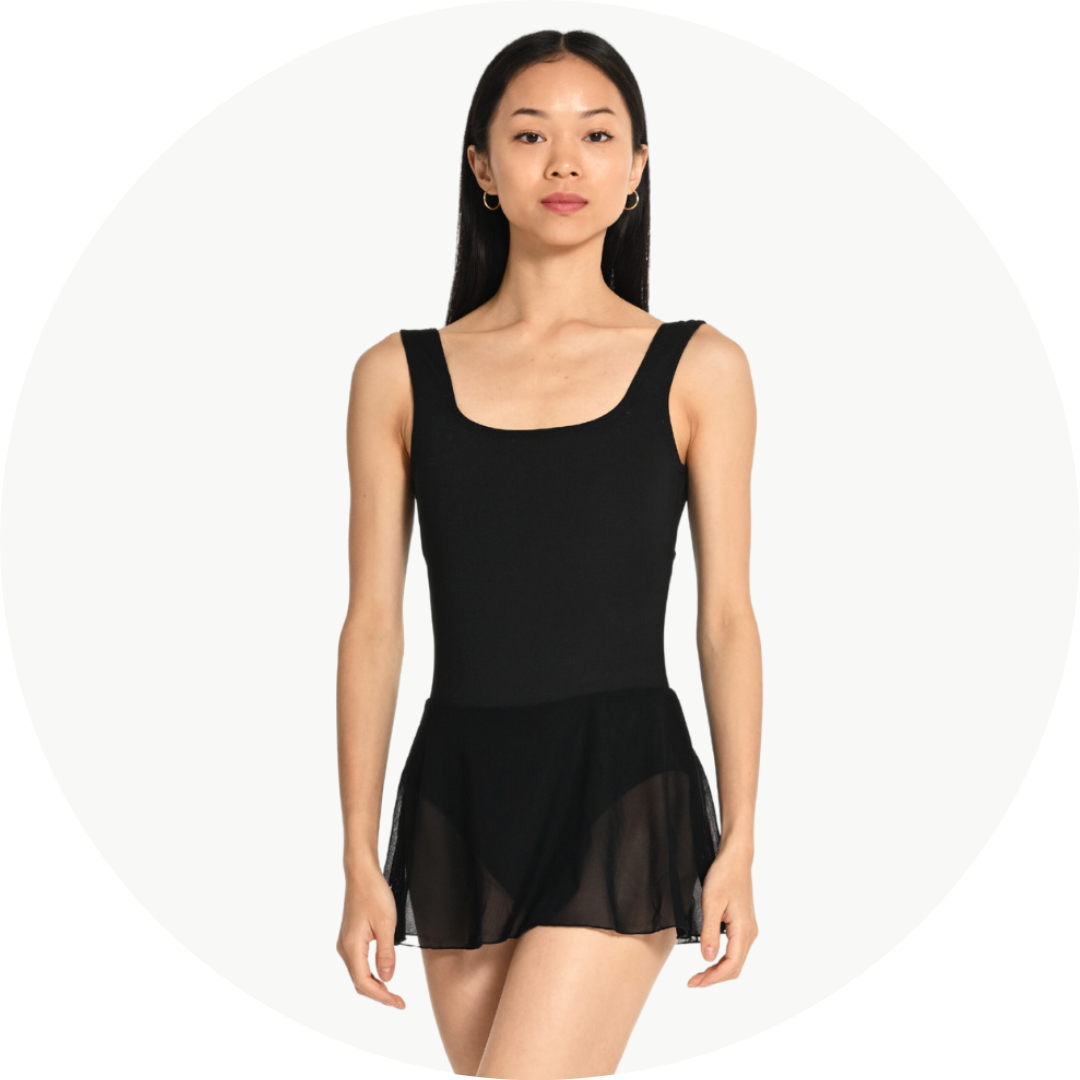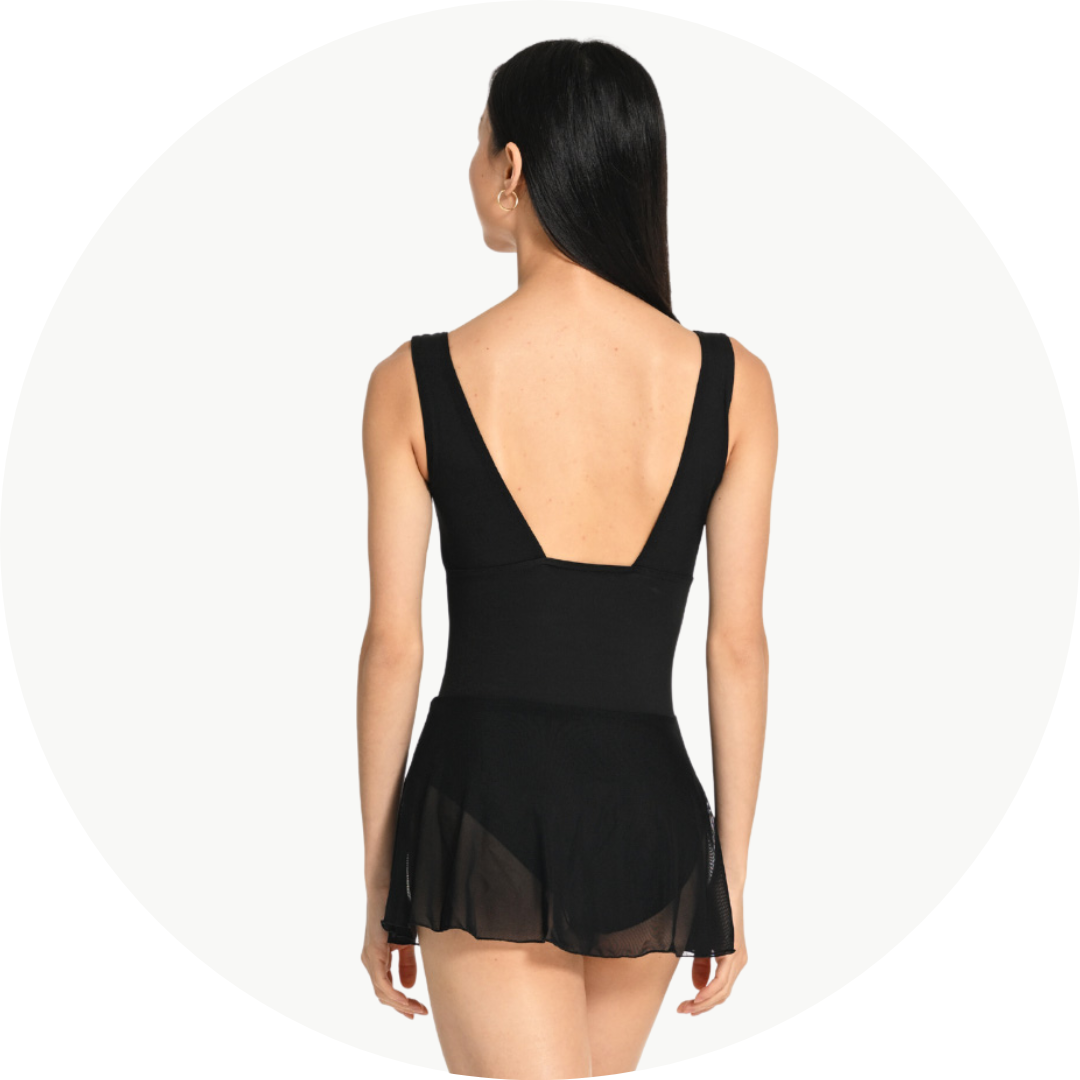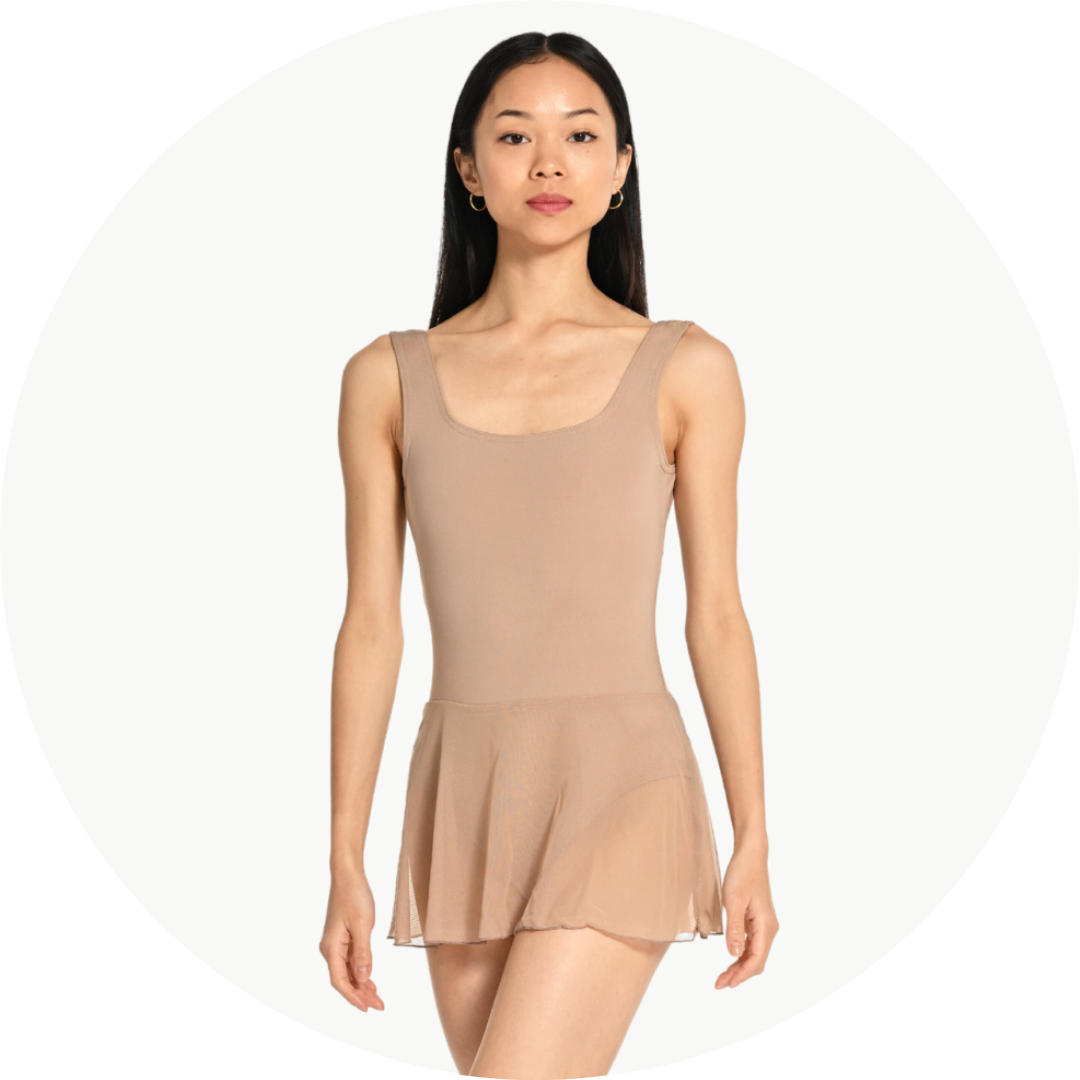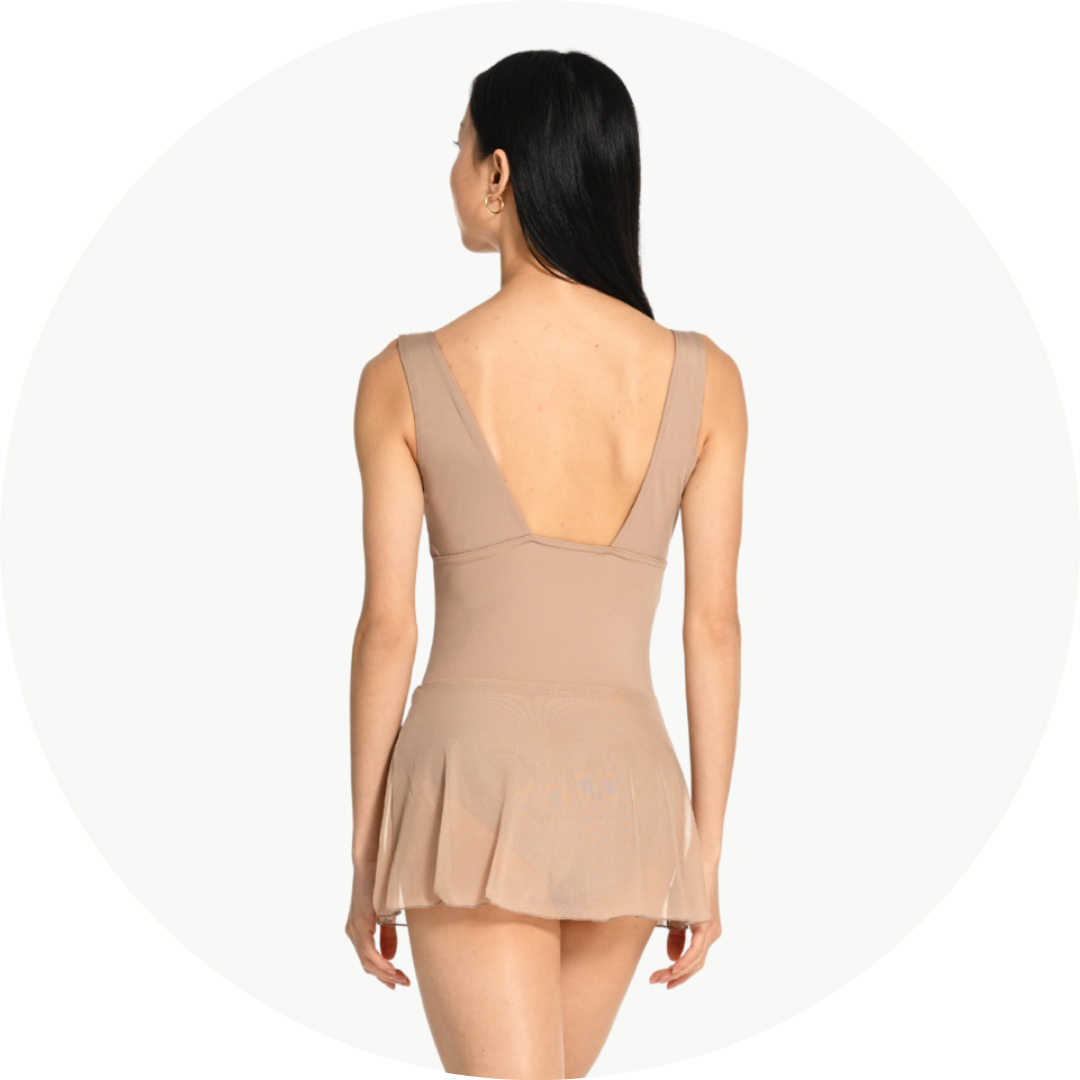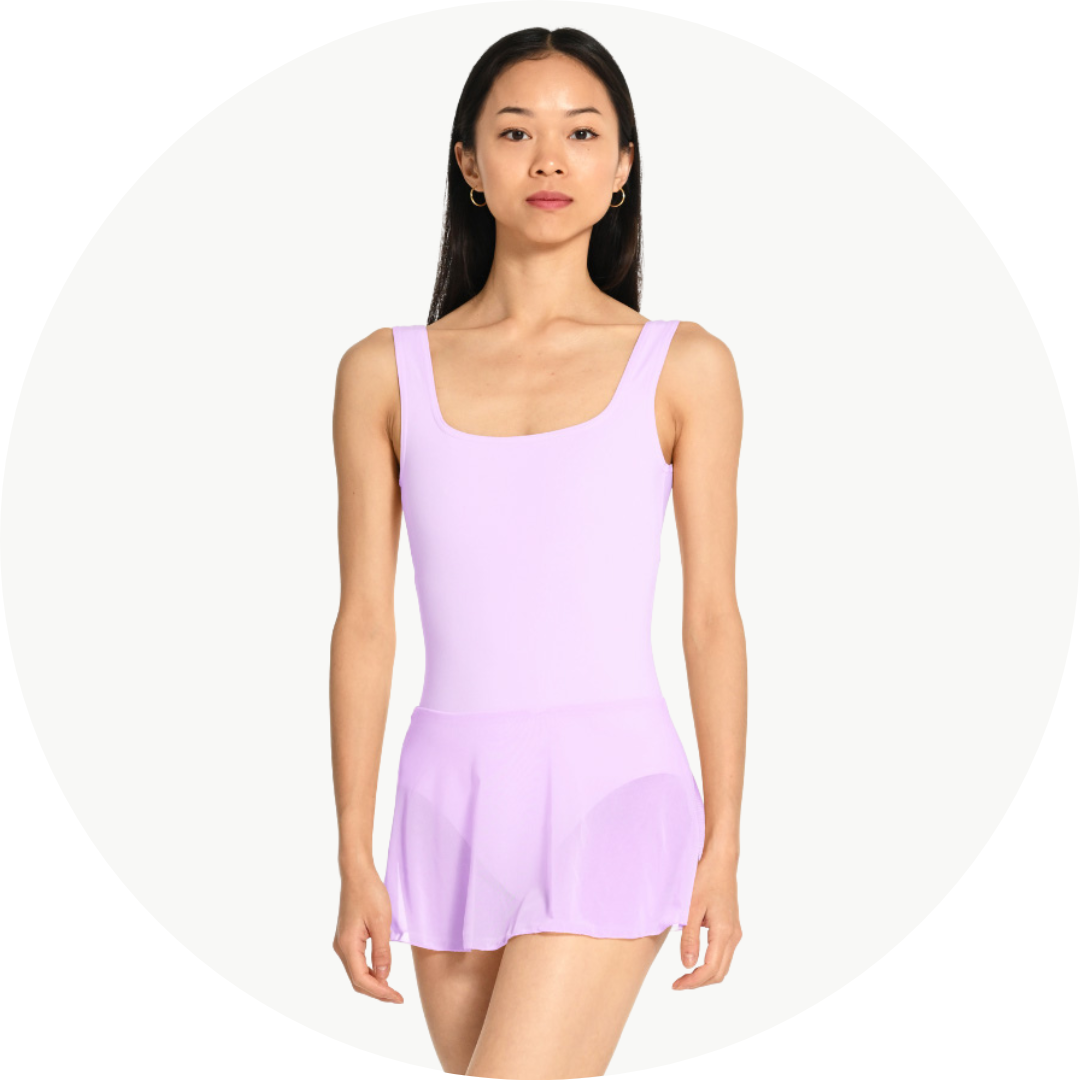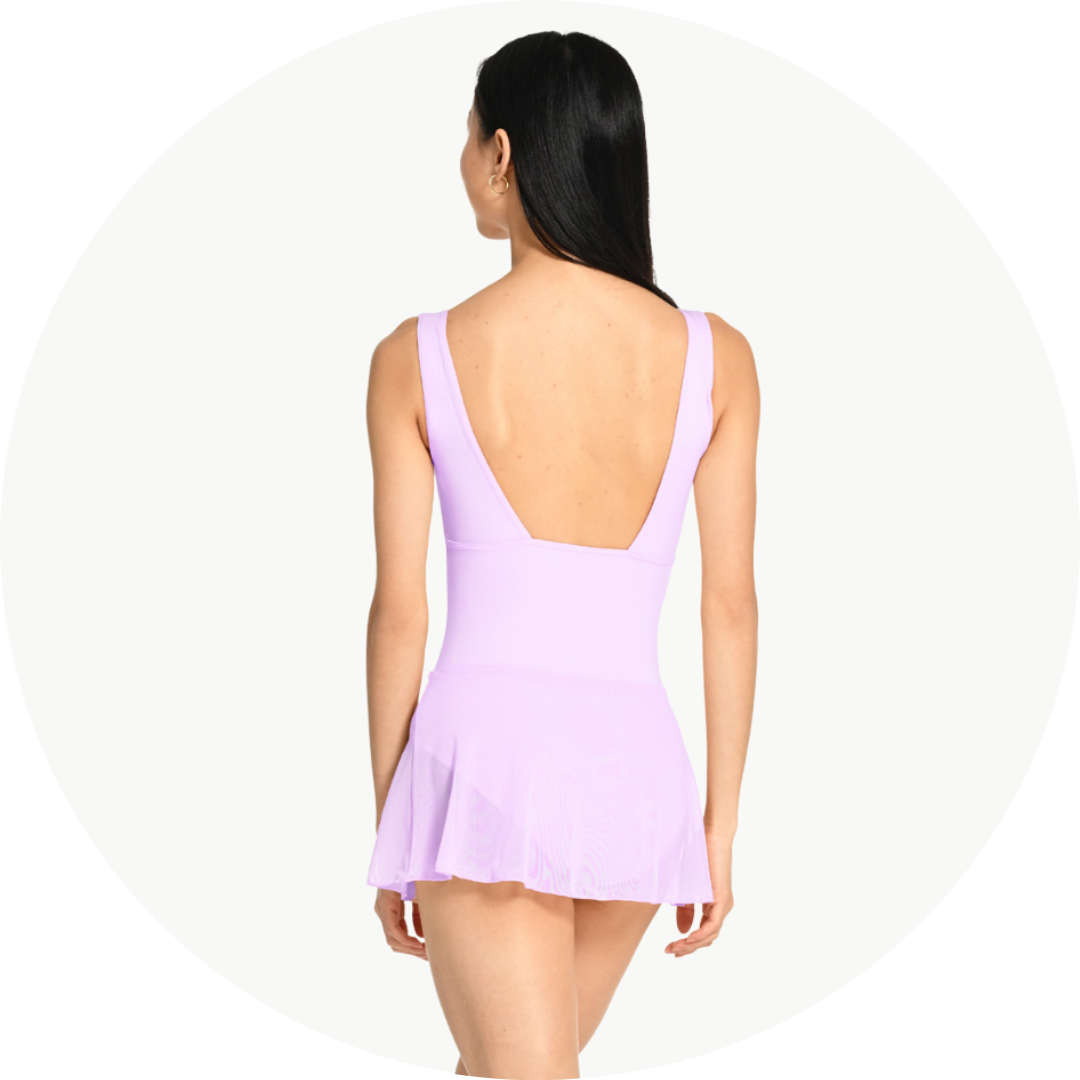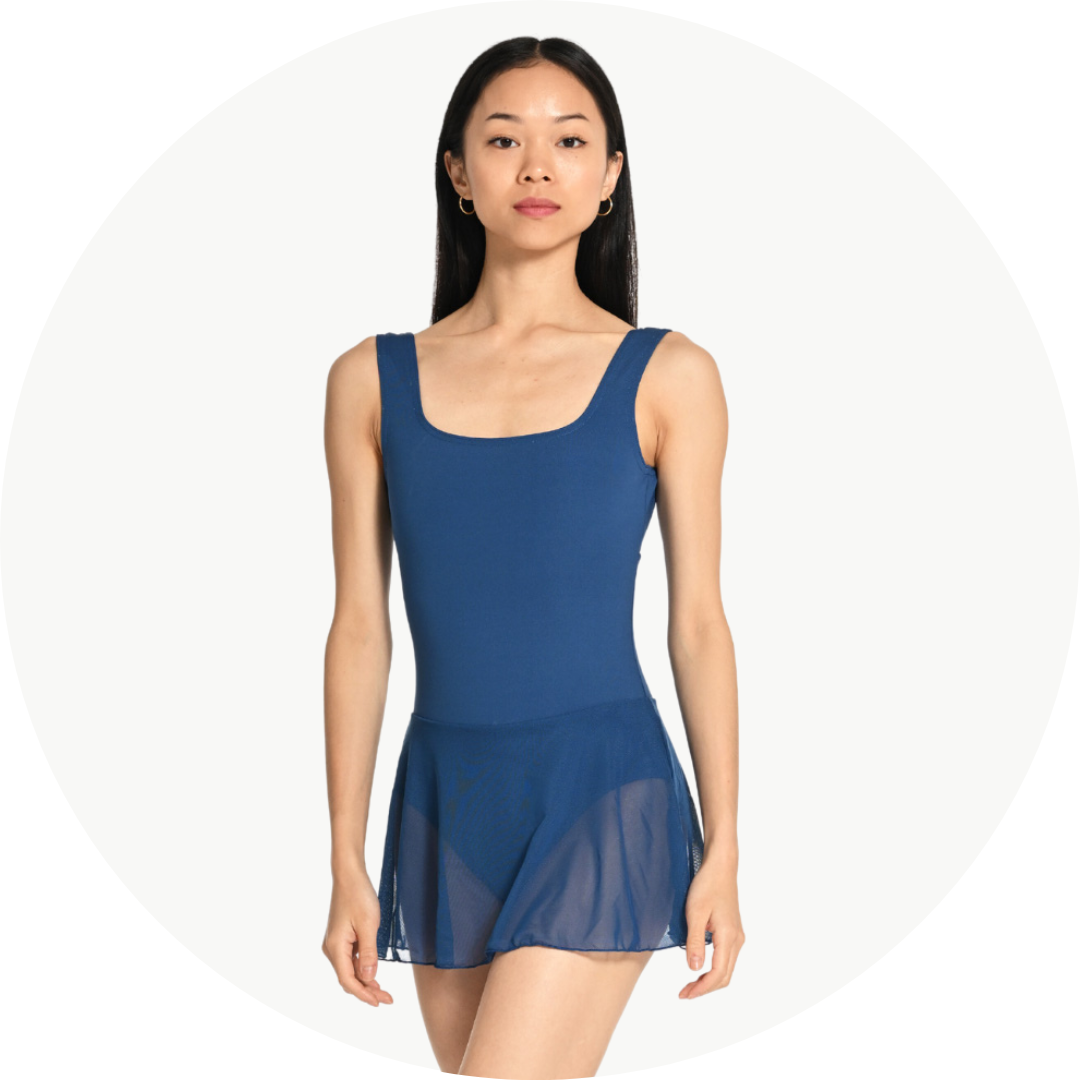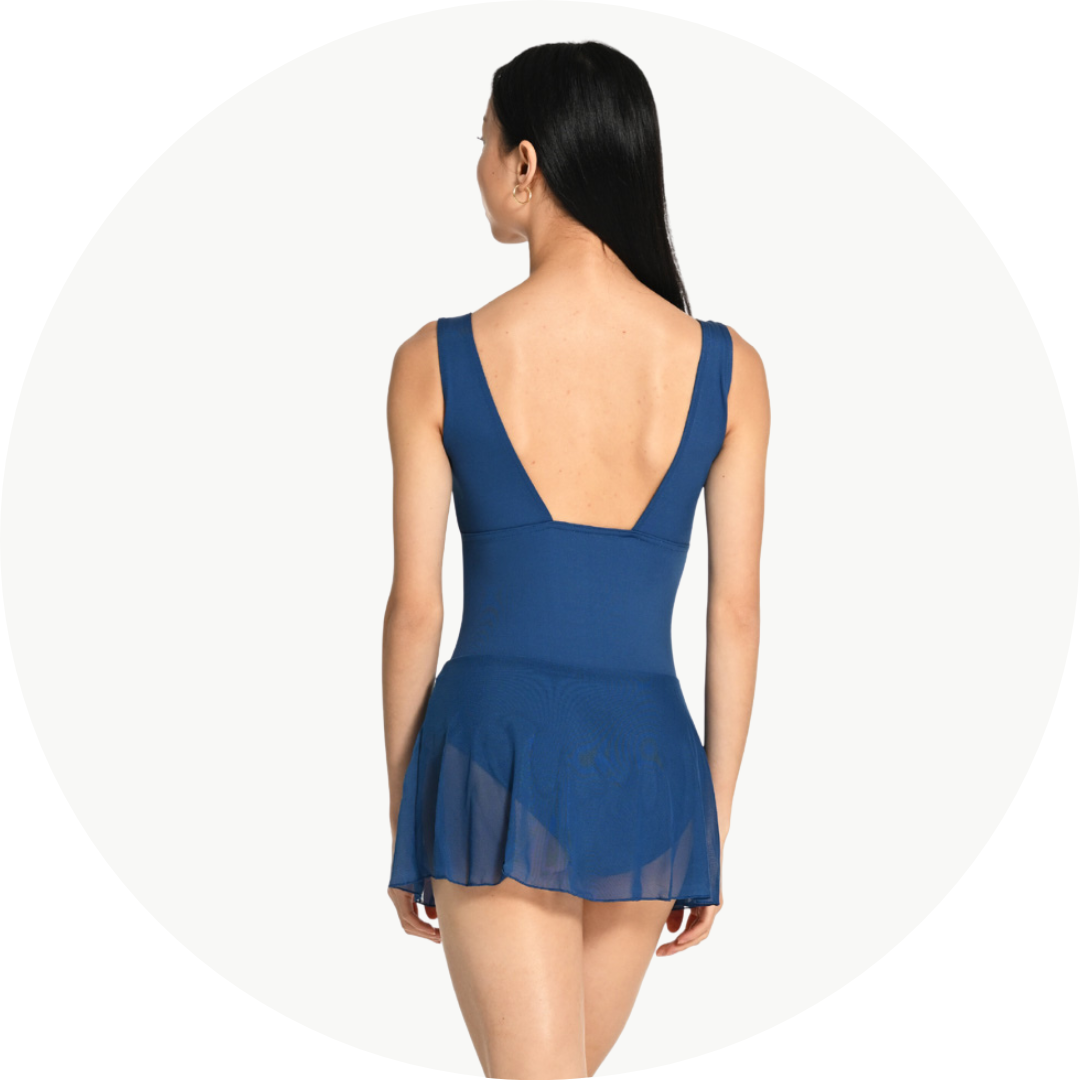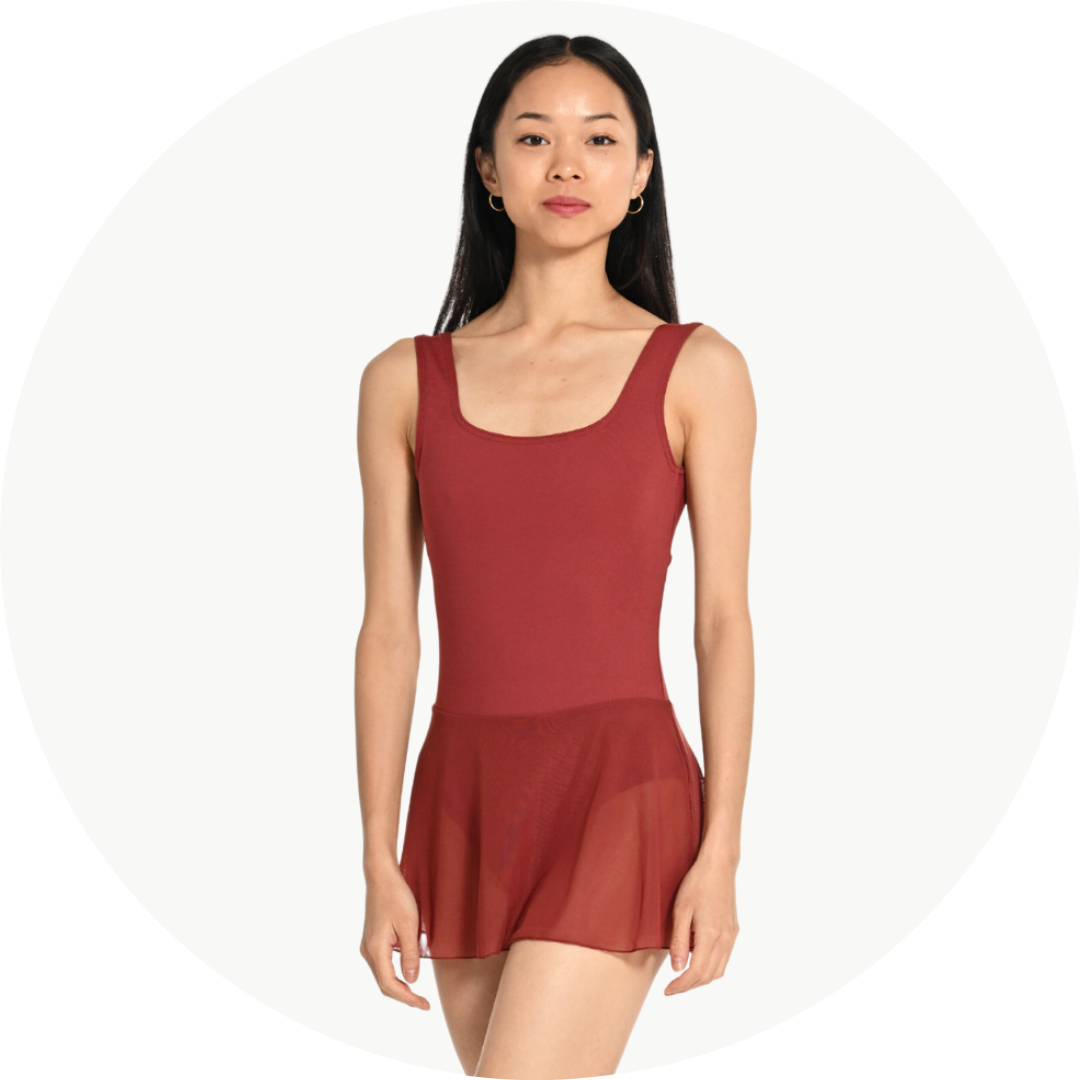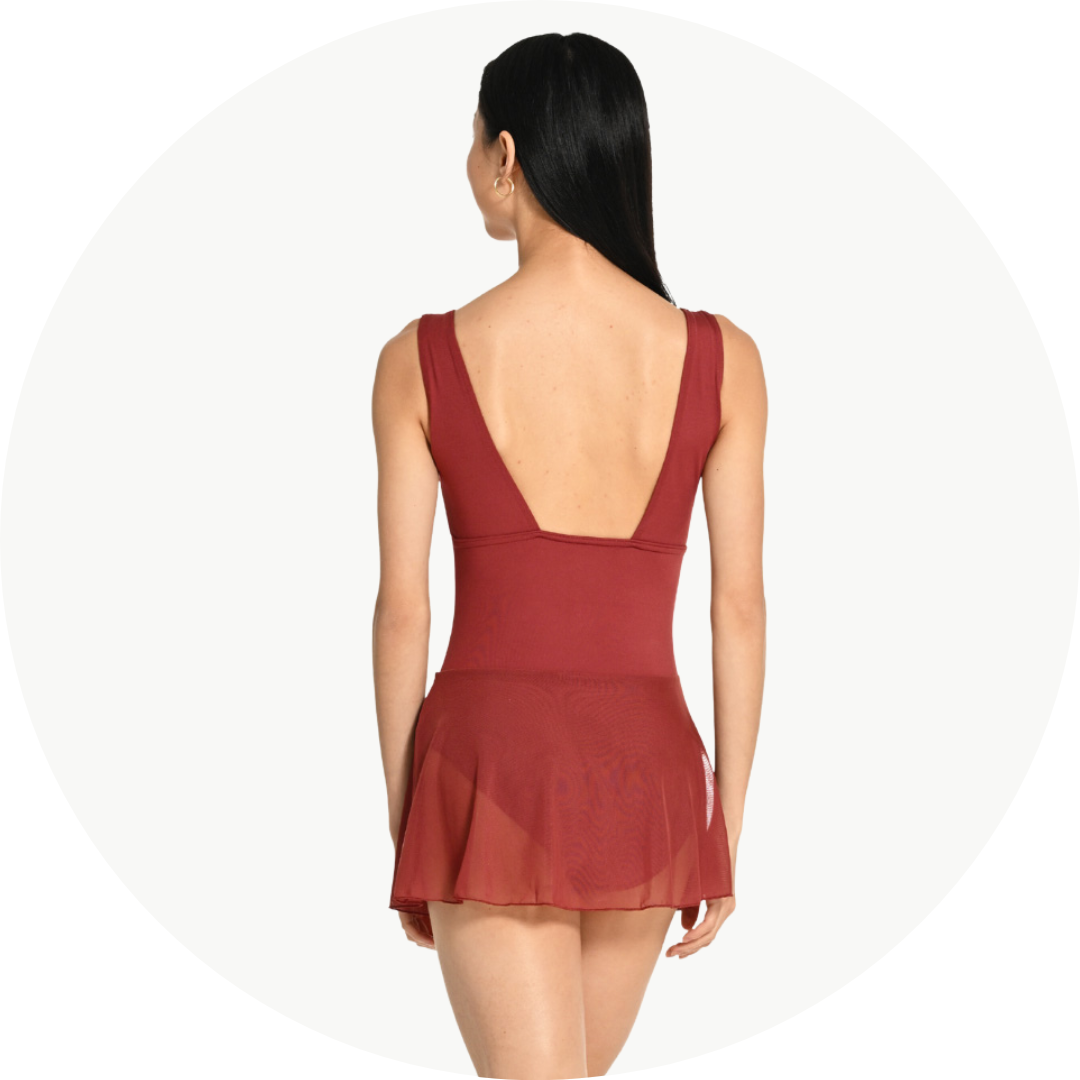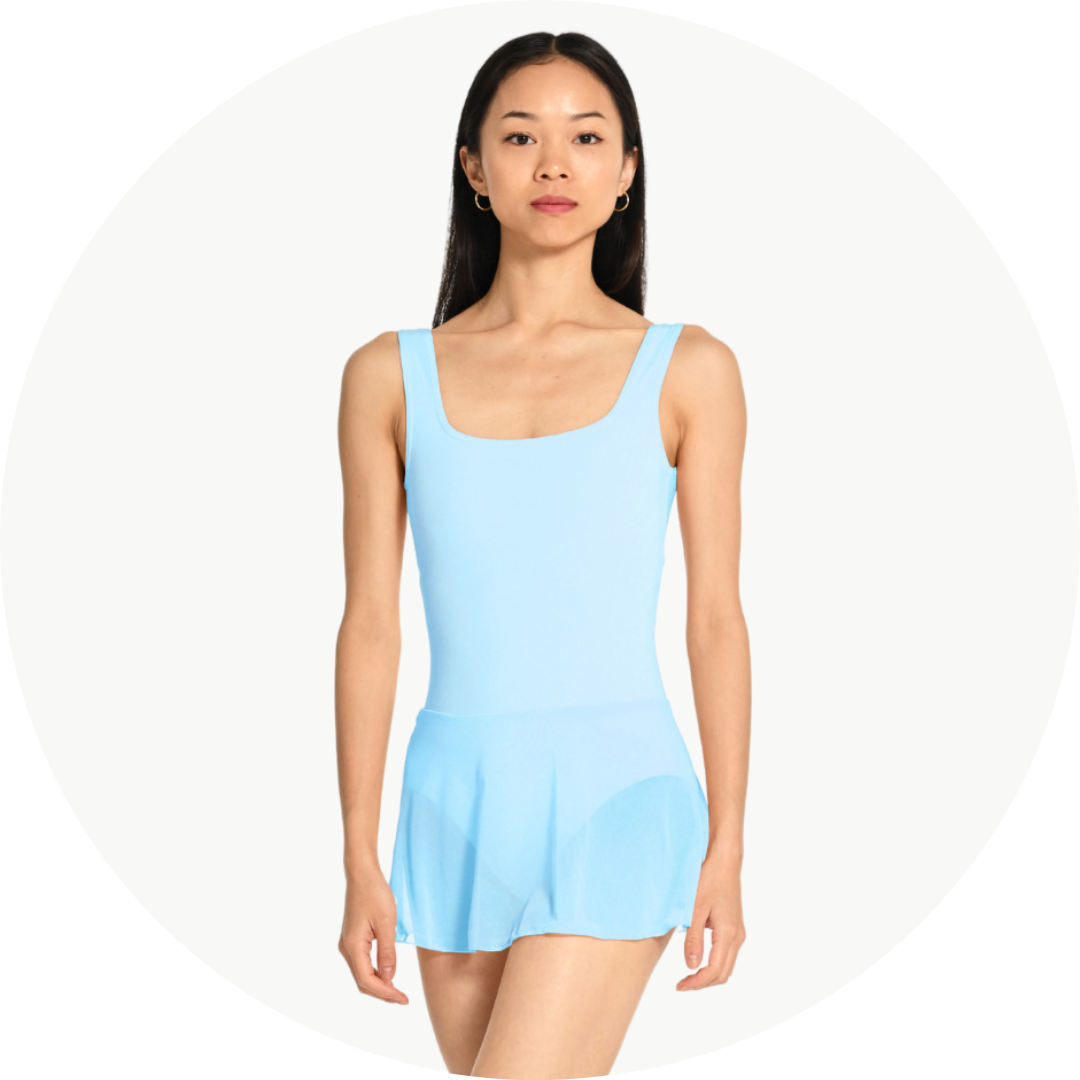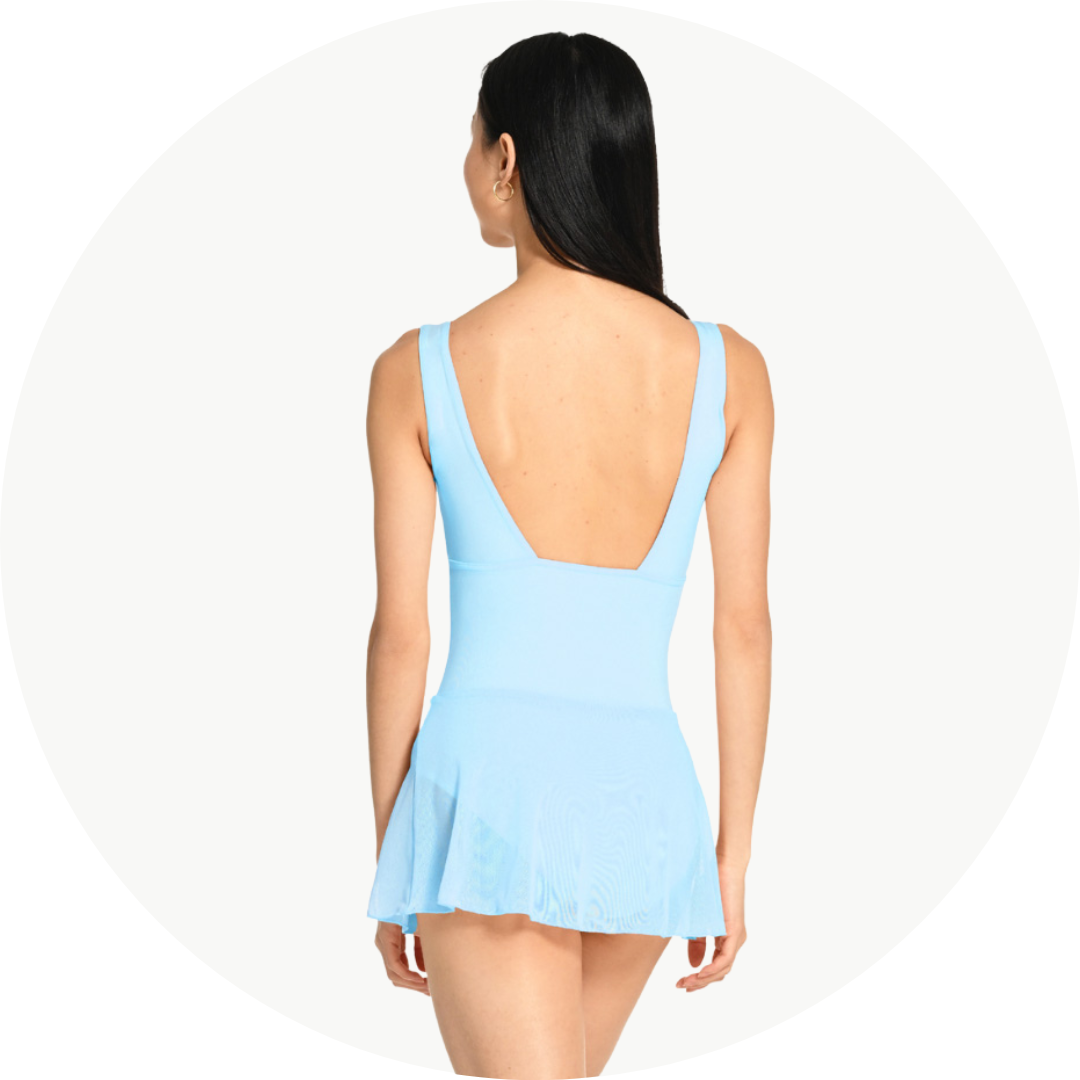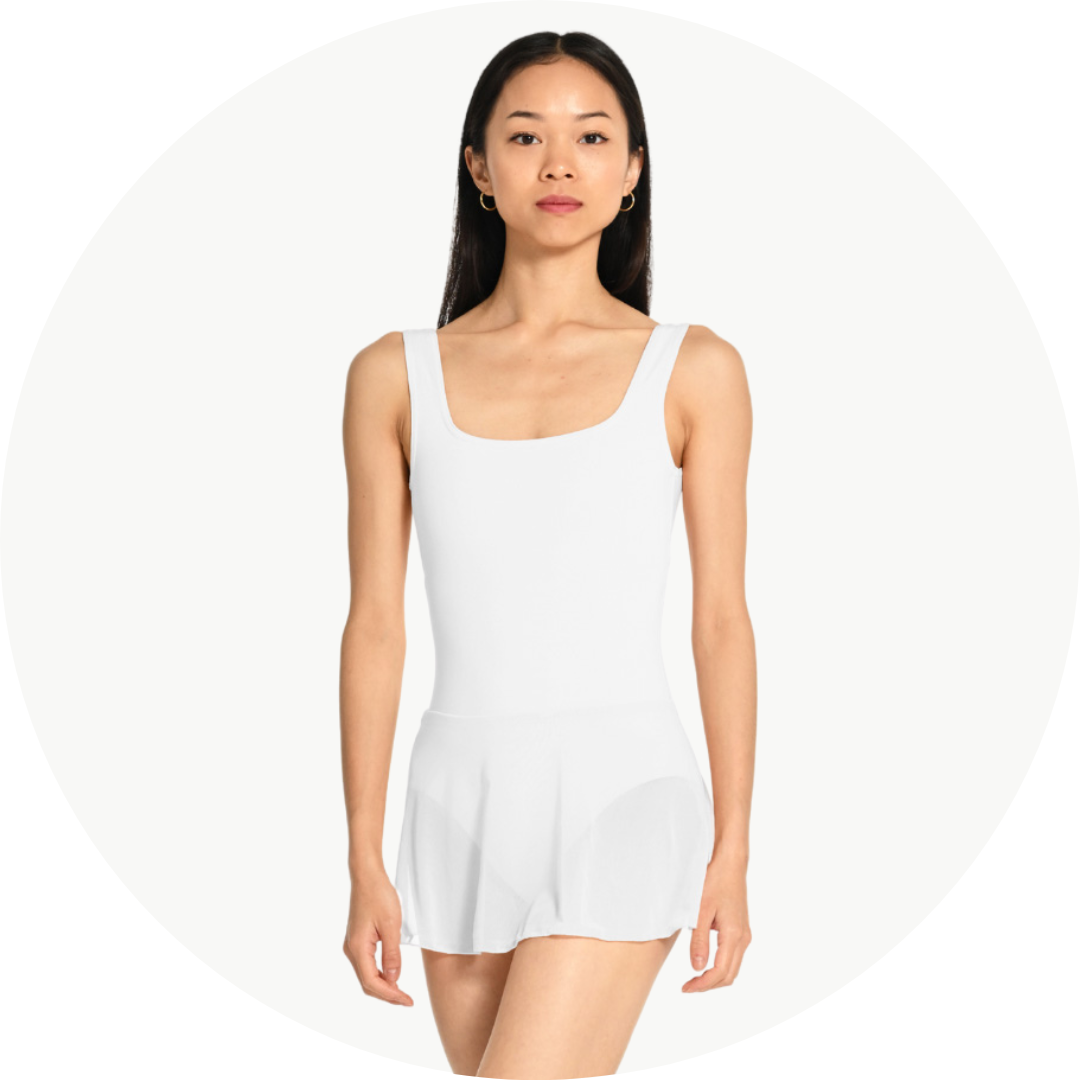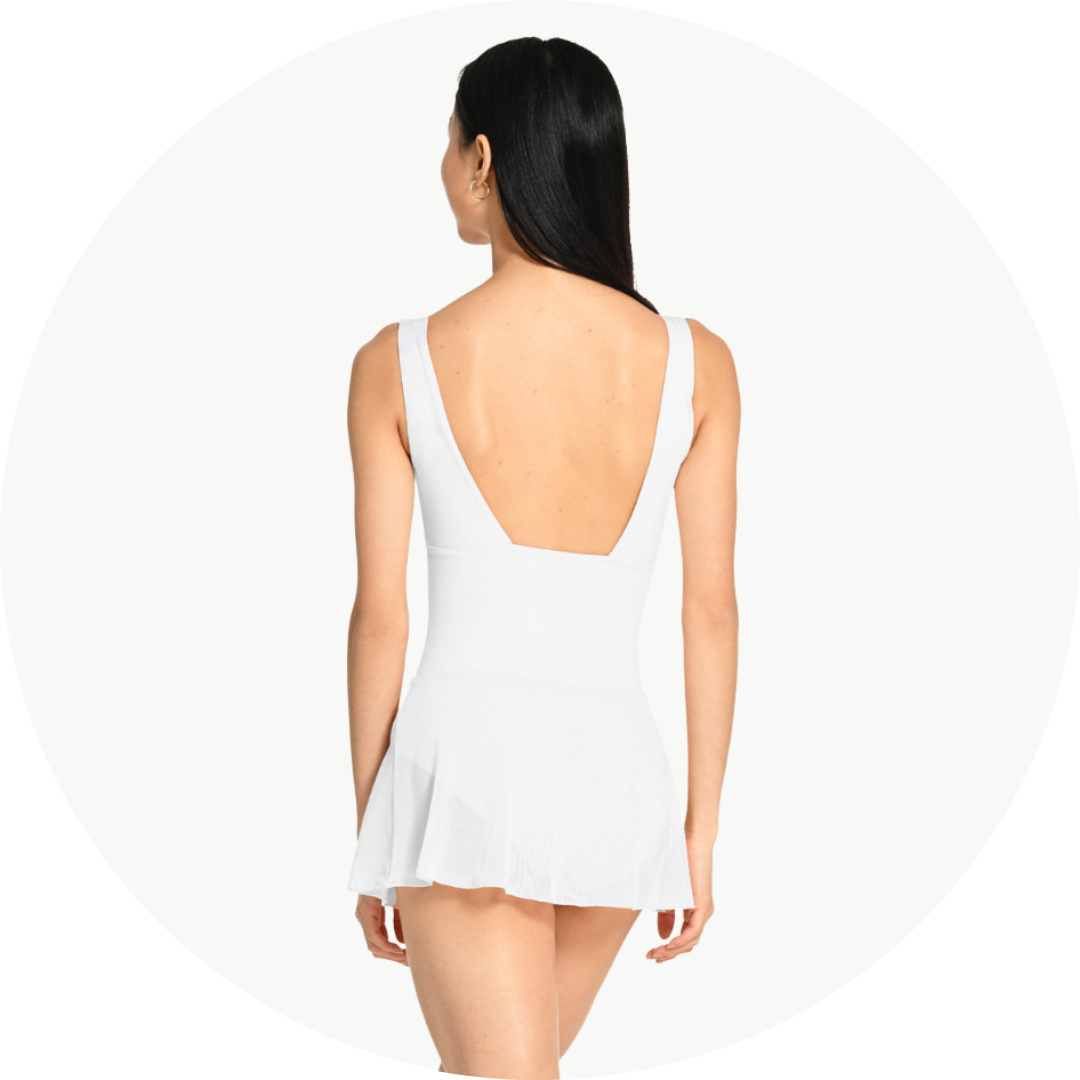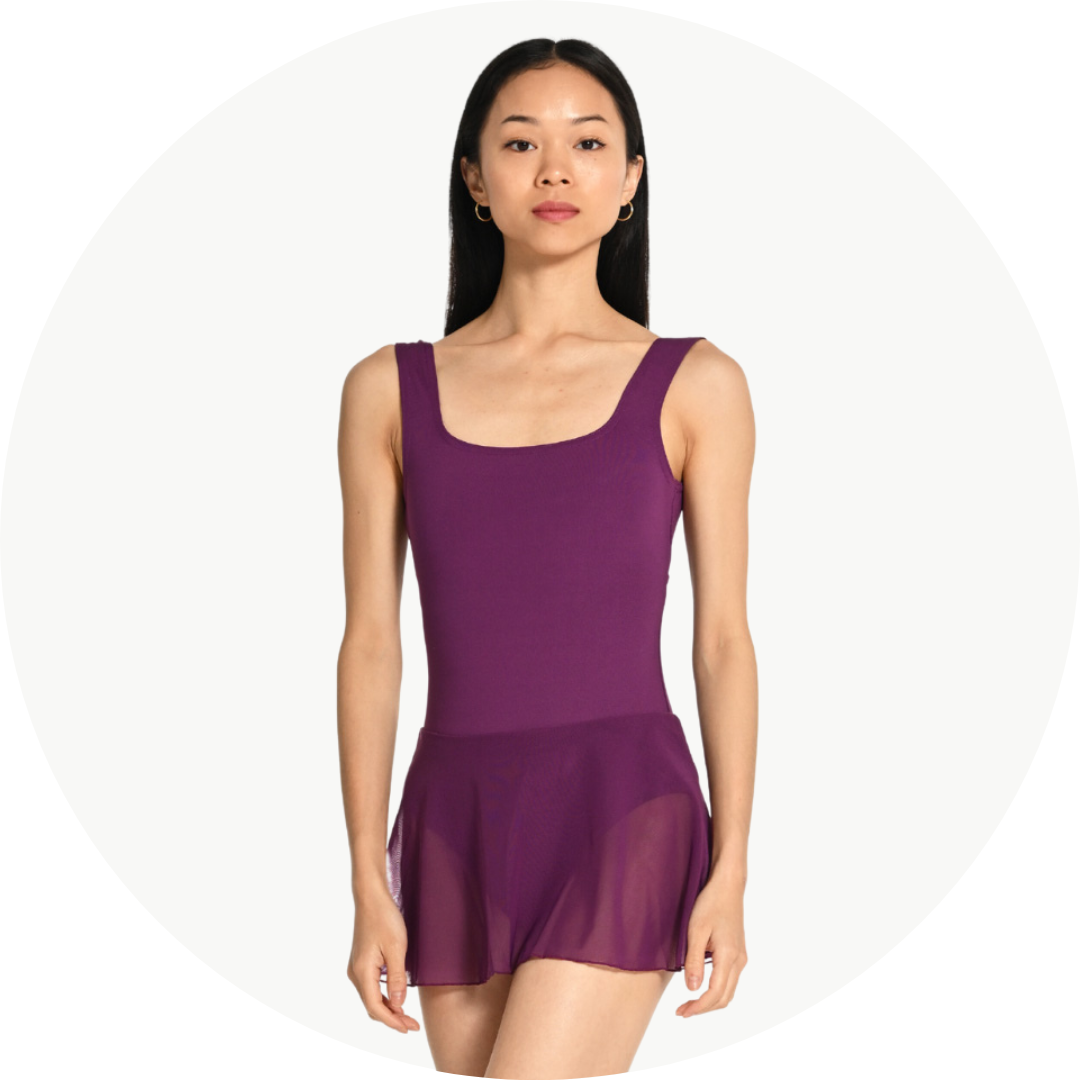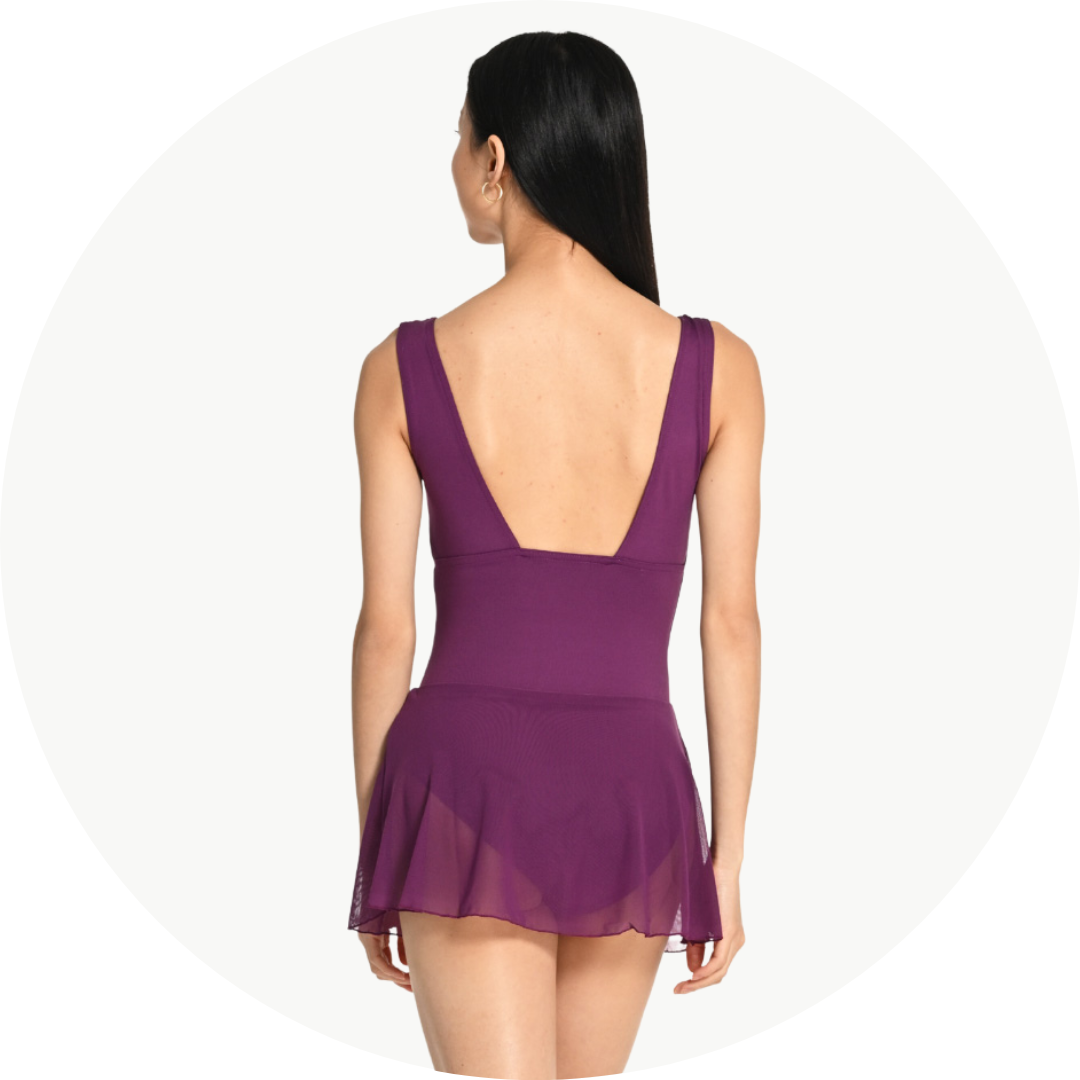 Size : 
Child : SC, IC, MC, LC, XLC
Adult : XSA, SA, MA, LA, XLA
The Lola tunic is a variation on the Lara leotard. It has wide straps and a square neckline on the front and back, reminiscent of the Dansez-vous signature. It has a skirt in high-quality stretch fabric that slips on tone-on-tone. This tunic is available in 14 colours.